October 24th, 2016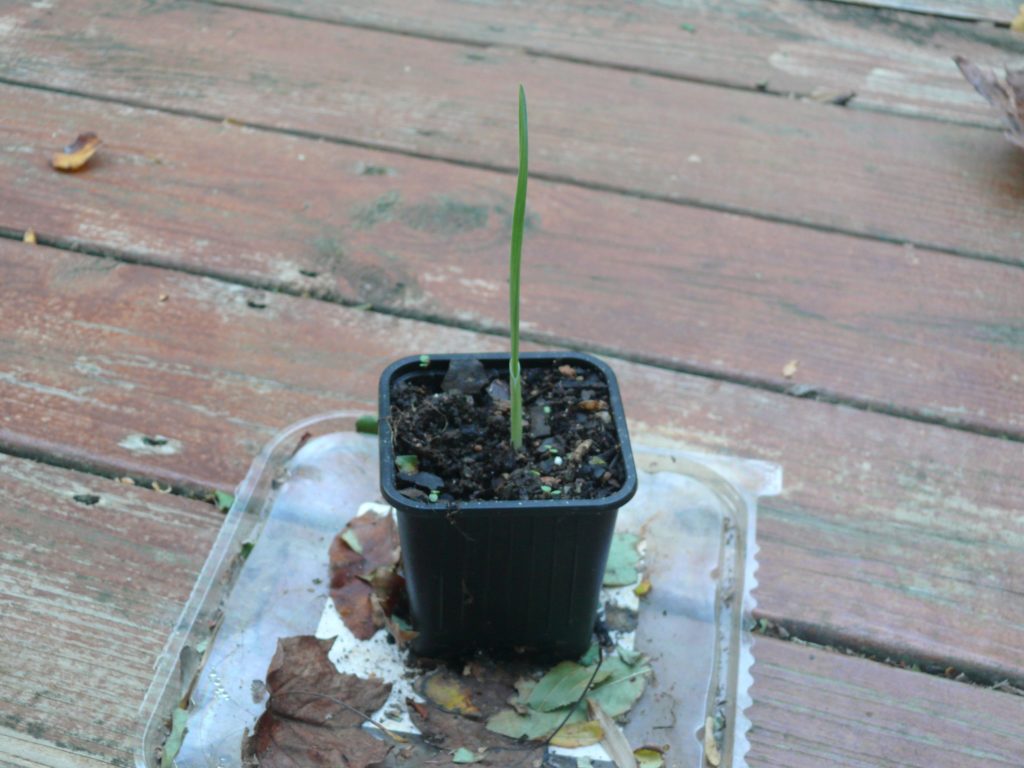 As so many people with IBS know, garlic often causes digestive distress. Missing that garlic flavor? For many of my clients on a low FODMAP diet, missing garlic is the biggest complaint. Sure, there are scallions and chives, and garlic infused oil, but…there's nothing like the real thing!
The good news is that you can sprout garlic pretty quickly and use the shoots the same way you might use scallion tops. Monash hasn't tested garlic sprouts yet, but similar foods, like the green parts of scallions and leeks are usually well-tolerated, so it may be worth giving this a go if you miss your garlic! It's easy to do now, even if you don't have a lot of space or light.
I sprouted these in a few weeks in a tiny pot on my shady patio, so if it works there…it's likely to work in any pot during Autumn, Spring or Summer.
Preparing the plant will only take a few minutes.
Take a large clove of garlic with the peel still on it.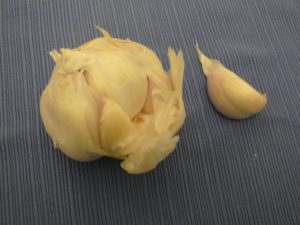 Put it in the soil with the pointy end up, and then cover with just ½ inch of soil
Water…and watch!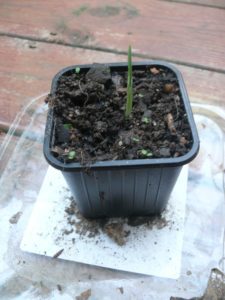 This is at 3 weeks.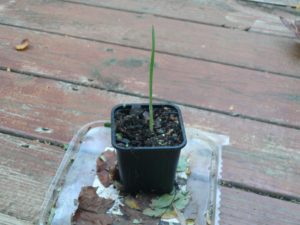 Let me know how it goes for you. And if you actually want to grow garlic bulbs itself and not just the shoots, you want to plant it deeper if it's going to make it through the winter.
And a special bonus–sprouted garlic seems to have even more antioxidants than regular garlic.