Cheryl is working via telehealth until COVID 19 is under control, and usually scheduling ~2-3 weeks out.

*Due to scheduling constraints,  Cheryl is currently only taking adult clients by provider referral*
New Client Wait List Request
Existing Clients and Media Inquiries
Please do not send requests to share webpages or other resources. Thanks!
PLEASE DOUBLE CHECK THE SPELLING OF YOUR EMAIL ADDRESS!!
Or email me at cheryl (at) harriswholehealth (dot) com Fax: (703) 988-2627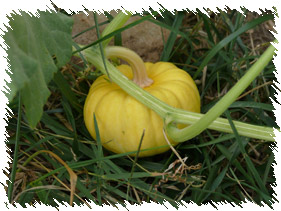 A baby pumpkin in Cheryl's garden