Cheryl is currently working via telehealth.

*Due to scheduling constraints,  Cheryl is currently only taking adult clients by provider referral*
Fax: (703) 988-2627
New Client Wait List Request
Existing Clients and Media Inquiries
Requests to publish blog posts and articles are automatically deleted. Thanks for understanding.

PLEASE DOUBLE CHECK THE SPELLING OF YOUR EMAIL ADDRESS!!
Or email me at cheryl (at) harriswholehealth (dot) com Fax: (703) 988-2627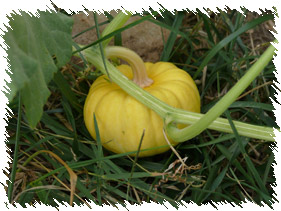 A baby pumpkin in Cheryl's garden