Cheryl Harris, MPH, RD: Nutrition Coach, Speaker, Gluten-free Expert, Mindful Eating Coach, Writer & Teacher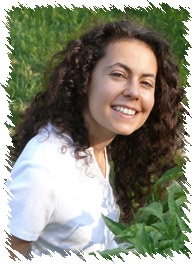 Nutrition Coaching:
It's my job and my pleasure to help make healthy eating easy and make those new habits stick–for good. Food is meant to be enjoyable and fun, and it's also meant to nourish you so you can feel and live well. I love food, and truly enjoy watching my clients discover how food and lifestyle changes can make all the difference.
Over two decades ago, I  developed food restrictions and medical issues that made it necessary to commit to long-term significant dietary changes. I know how challenging the process can be, and learned many "survival skills" firsthand. I consider myself incredibly lucky, because I love my job and the opportunity to help others reach food/life balance. In my free time, I can be found digging (playing?) in my organic garden, experimenting (playing?) with gluten-free recipes in my kitchen, or meditating.
Honors:
Cheryl was honored to be selected as one of the DC area's best nutritionists by the Washingtonian in 2014, was selected as Virginia Dietetics Association's Dietetics Leader of the Year for 2012 and received a Leadership Award from the Department of Health in DC in 2005.  Cheryl was a board member for the Celiac Sprue Association for 2012 and served as a board member and Nutrition Advisor for DC Metro Celiac Association from 2006 until DC Celiacs disbanded in 2019.
Background and certifications:
Cheryl Harris (full bio) has a Master's Degree in Public Health Nutrition from the University of California, Berkeley in and a BS in Nutritional Sciences from Cornell University in 2000.  She has worked as a Registered Dietitian and nutritionist since 2003. Cheryl has trained extensively in mindfulness, mindful eating, and stress management, and has completed the foundational Mindfulness Based Stress Reduction Teacher training  and the Mindful Self Compassion program through the Mindfulness Based Teacher Training Institute at University of San Diego, an MBSR Practicum with Trish Magyari. To round things out, she has also taken professional training program through the Center for Mind Body Medicine and coaching coursework on Michelle May's "Am I Hungry?" program. Cheryl is certified as a Health and Wellness Coach through Wellcoaches.
Cheryl has taken a wide range of trainings (incomplete list):
Ehlers Danlos Society ECHO Clinician Training & AHP trainings
The Mast Cell Society ECHO training
Monash FODMAP courses on IBS and Identifying Eating disorders in Gastrointestinal Conditions, trainings with Kate Scarlata, Patsy Catsos, etc.
Yearly digestive health courses, including IBD specific trainings, IBS trainings, gastroparesis, disordered eating, SIBO, POTS & dysautonomia, etc.
Gluten-free expertise:
Cheryl is the "go-to" nutrition expert on Celiac disease and a gluten-free diet for the DC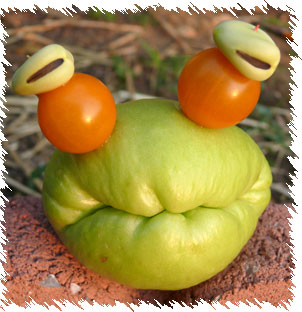 Metro area. She has worked with thousands of gluten-free clients to help them make life easier and healthier. She teaches locally, statewide, and nationally, and her articles have been published in nationally in Today's Dietitian, Simply Gluten-Free, Gluten-free Living, and the Gluten Intolerance Group magazine, on Let's Talk Live DC and more. She has been quoted on gluten-free living in the Washington Post, the Washingtonian, MSNBC, Living Without, Delight Magazine, etc. She enjoyed serving as the Nutrition Advisor for DC Celiac from 2007 to 2019.  She has shared her expertise at the Virginia Dietetics Association Annual Conference, guest taught for Institute for Integrative Nutrition, presented at an FDA panel on Gluten in Medications, has been quoted in the Washington Post on a gluten-free diet, discussed gluten sensitivity on on "Let's Talk Live DC", chatted on Celiac Radio, and has authored articles and classes for Today's Dietitian, including Growing up Gluten-Free  in the Sept 2013 issue of Today's Dietitian and Celiac and Thyroid disease .  She has written articles on gluten free living for the Gluten Intolerance Group, DC Celiacs newsletters, and more.  She was a content editor for the Dietitians in Gluten Intolerance subunit of the AND Medical Nutritional Therapy group.  Selected presentations on gluten-free living and Celiac disease include  Northern Virginia Occupational Health Nurses, DC Celiacs, Chesapeake Bay Area Celiac Support Group, King George Celiac support group, and many more. She has been gluten-free for over a decade and so she blends personal experience with the current research, and her gluten-free blog was recognized by the Washingtonian as one of the area's best.
Mindful eating

:

Cheryl began meditating in 2003, and it quickly became an area of passion for her. It also became apparent how supportive mindfulness and mindful eating is for nutrition practice. She has authored articles on mindful eating for Today's Dietitian, written on using mindful eating for binge eating disorders for the peer reviewed SCAN newsletter, and created and taught a grad student course on incorporating mindful eating into nutrition practice at Maryland University of Integrative Health . Cheryl has spoken on Mindful Eating at Villanova University, Maryland Diabetes Association and many local groups. Her quotes on mindful eating have been featured in the Washington Post, the Washingtonian,  Prevention magazine and Gluten-free Living Magazine. Cheryl has trained extensively in mindfulness, mindful eating and stress management, and has completed the foundational Mindfulness Based Stress Reduction Teacher training and Mindful Self Compassion training and teacher training through the Mindfulness Based Teacher Training Institute at University of San Diego, MB-EAT teacher foundational training, professional training program through the Center for Mind Body Medicine and Michelle May's "Am I Hungry?" program. Cheryl has also focused specifically on trauma informed skills for the past dozen years, including a MBSR Practicum with Trish Magyari, working with Devin Berry and spending many years learning from Deirdre Fay on incorporating shame resiliency and trauma sensitive skills into practice with clients.
Speaker

: Need a fun talk on nutrition and health? Cheryl speaks on nutrition and health for a wide range of national, statewide and local audiences.

Previous speaking engagements have included:
Mindful Eating (webinar) Oct 9th from 3-4 EST through Dietitian Central
Mindful eating Maryland Association of Diabetes Educators
Eating Well with Food Allergies
Good Nutrition on the Go: Moms of Multiples
Eating for Survivorship: Life with Cancer in Fairfax, VA (several classes yearly, 2009-2015)
Celiac Disease and Gluten Sensitivity Chesapeake Society of Gastroenterology Nurses Nov 2012.
Celiac Sprue Association Gluten Free Blogging Oct 2012
Gluten-Free 101 for the N VA Occupational Health Nurses Association Jan 11th 2012
Gluten-Free 101 for the Institute of Integrative Nutrition, July 2011
Benefits of Farmers Markets WUSA9 July 2011
Celiac Disease Video Project Grant funded by the Celiac Sprue Association McLean, VA, Released July 2011
Gluten Sensitivity  Let's Talk Live DC TV segment April 2011
Gluten-free Goodness: Maximizing Nutrition on a Gluten-Free Diet for the  VA Dietetics Association April 2011
Great Gluten-Free Grains DC Celiacs  March 2011
Good nutrition on gluten-free diet Gluten-free Online Radio: Aug 2010
The Effect of Celiac Disease on Medications and Other Treatments  FDA Hearing June 2010
Harris Whole Health/Kaplan Center   10 classes a year on topics related to a gluten-free diet & Mindful eating    Alexandria/McLean VA
Healthy Gluten-free Eating, Gluten-free Grains Chesapeake Celiac Support Group
Healthy Gluten-free Holiday hints, Gluten-free weight loss  Washington Area Celiac Support Group 3/11, 5/09,11/07
Implications of Weight Gain for Pregnancy Outcomes: Issues and Evidence IOM/National Academies June 2008
Living Well with Cancer Smith Farm for the Healing Arts, Holy Cross Hospital, the Wellness Center, Life with Cancer,
(2005-present, several annually)
Building Breastfeeding Friendly Communities  FNS USDA Annual Conference  Sept 2005
Successful Breastfeeding Efforts—Panel Mid Atlantic Region WIC July 2005
Nutrition expert and writer:


Cheryl writes for health professionals, nutritionists and also general audiences.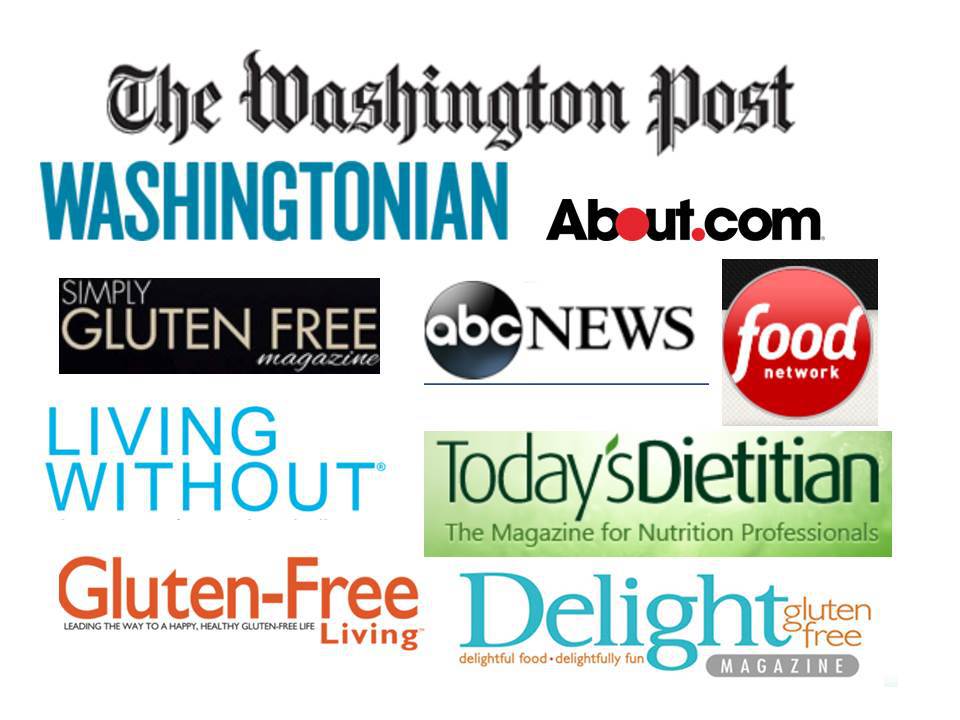 She is a freelance writer for Simply Gluten-free Living, Today's Dietitian, Gluten-free Living, and Food and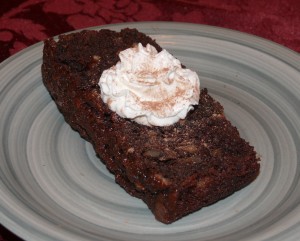 Nutrition Magazine.

Selected articles include:
Teacher:
Cheryl was an adjunct teaching nutrition and coaching grad students on Mindful Eating and Nourishment at Maryland University of Integrative Health for 6 years and regularly gives continuing education webinars on nutrition through Dietitian Central, including:
Celiac Disease: What Every RD Should Know–3rdEdition
Gluten-free and Healthy!
Gluten-Free Vegetarian
Gluten-free: For All?
Mission Possible: A Balanced Diet for Food Allergies
A Happy, Healthy Gluten-Free Pregnancy and Baby Feeding
Food and Mood: Examining the relationship between food and depression, ADHD, Autism and general health
Mindful Eating: Latest Research and Practical Steps to Better Health
Mindless Eating: Holiday Edition
Other experiences
For 3.5 years, Cheryl had the pleasure of working with the Kaplan Center for Integrative Medicine in McLean, VA., which has a variety of fabulous practitioners that specialize in chronic pain management.   Cheryl has worked with DC WIC (Women, Infants and Children) in various capacities for 5 years, where she was honored with a DOH Leadership Award in 2005.  She provided nutrition counseling services at Children's Hospital to a clinic for obese children and teens, taught cooking classes for adults with learning disabilities and serves as a consultant for Mom Made Foods, a local organic baby food company.
Cheryl is a member of the following professional groups:
Academy of Nutrition and Dietetics
Medical Nutrition Therapy DPG
Dietitians in Functional Medicine DPG
Behavior Health Nutrition DPG