Cheryl is currently working via telehealth. *Due to scheduling constraints, Cheryl is currently only taking adult clients by provider referral* To be added to a waitlist, click here.
Q: Why am I still doing telehealth?
A: Many of my clients have high-risk conditions. I do, too.
It also enables me to work with people in a wider range of areas and not deal with DC area traffic.
I miss sitting with clients directly, but for the time being, I will be working only virtually.
Virtual Sessions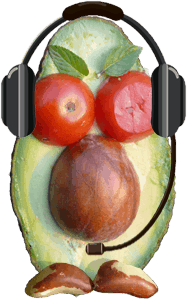 I am currently only doing telehealth appointments.
I am licensed in DC and MD, and working with clients in VA, DC and MD. Most CIGNA and Aetna plans have coverage as they typically would; FSA and HSA reimburses, and most other plans cover (or don't) as they typically would. As always, check with your plan.
Sessions
Sessions are based on your needs & begin with a dietary assessment. Cheryl helps clients develop goals and create a concrete plan to achieve success based on taste, lifestyle and health needs.
Session Structure
Sessions are generally centered around a coaching, goal setting model. More info here.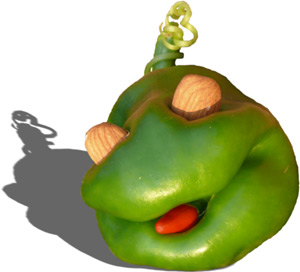 We'll examine your current habits and identify areas for change. Often this includes:
Simple, easy suggestions for dietary changes, including quick and balanced ideas for meals and snacks, recipes, healthier brands, etc.
Strategies for decreasing mindless eating.
Exploring your relationship with food, mindfulness and emotional eating.
Maintaining a healthy weight and avoiding chronic disease
Strategies to make sure you're getting enough movement, sleep and stress management.
Supplements as necessary
Low FODMAP diet
Okay, your doctor handed you a list, but now what? We'll look at
Making it easy and fit into your busy life
The most accurate lists and guidance
Ideas for easy meals & recipes you can make quickly
Brands you can find nearby
How to read labels for FODMAPs
Cookbooks, websites, etc.
Reintroducing FODMAPs to identify the problematic components
Making it work even if you're vegetarian, vegan, Kosher, hate to cook,are a picky eater, have multiple allergies, live at college, etc.
For gluten-free and allergy clients:
Basics of a gluten free/allergen free diet
Dining out without gluten or other allergens
Managing multiple food allergies and intolerances
Easy, healthy and portable foods for snacks
Eating well to prevent long-term issues
Resources, such as books, websites and support groups
Please note: a cancellation fee is charged for all appointments canceled with less than 24 hours/1 Business day of notice.
Rates:
As of September 1st, 2023, there will be two types of initial sessions:
60 minute sessions for initial sessions– $175
75 minute sessions for more complex initial sessions– for people with EDS, MCAS, and multiple complex conditions that require extensive record review= $215
Unsure of which makes sense? Contact me.
Follow up sessions pricing depends on the length of session needed.
The reason for this change is to allow people with complex health needs the time and space to get questions answered–and to recognize that it takes longer to address multiple health issues than single ones.
For people with insurance coverage where plans limit time, we may have to break an initial evaluation into multiple sessions.
Insurance
Cheryl is a provider for the following health plans:
CIGNA PPO and some HMO plans*

Aetna HMO, PPO, etc. Plans have coverage when considered "medically necessary" by a medical provider. Most digestive conditions (Celiac, IBS, IBD, GERD, gastroparesis, etc. are covered). You'll need to make sure you've got a diagnosis code from your doctor. Please note–some plans cover directly, while others have a co-pay, or are applied to your deductible, so I always recommend calling and checking on the details of your specific plan.
Note–a few plans, such a "Mail handlers" limit coverage to weight management.

Medicare–coverage is limited to diabetes or renal disease per Medicare's coverage terms
I do not participate in Medicare's IBT Obesity management program.
*Cigna HMO plans through ACA with names like "EPO connect" and "Connect" generally have nutrition limited coverage. Check with your plan for more information.
As of May 31st, 2016, Cheryl is an out-of-network provider with all BCBS plans. More about that decision here.
Please check with your specific plan to determine coverage for nutrition services. Most plans cover only "medically necessary" services as determined by your insurance provider and some require a referral. Also, please note that most insurance plans only cover in person visits and not telehealth.
Also, expenses for Nutrition Counseling are eligible for reimbursement through a Flexible Spending Account (FSA) or a Health Savings Account (HSA). Cheryl will provide you with the necessary paperwork for submission.
Tricare does not cover nutrition services except on base. However, Cheryl will provide a 15% discount to immediate family members of active duty military who are not covered by other insurance in gratitude for your service to our country.
Q: If I don't have Aetna or CIGNA or HSA/FSA, then what?
Some insurance companies cover nutrition counseling with out of network benefits. If your insurance plan covers nutrition services, Cheryl will provide a form to submit to your insurance as an out of network provider. As a Registered Dietitian (RD) plans that include nutrition services may reimburse you.
Please contact your insurance plan for more details.