As seen in: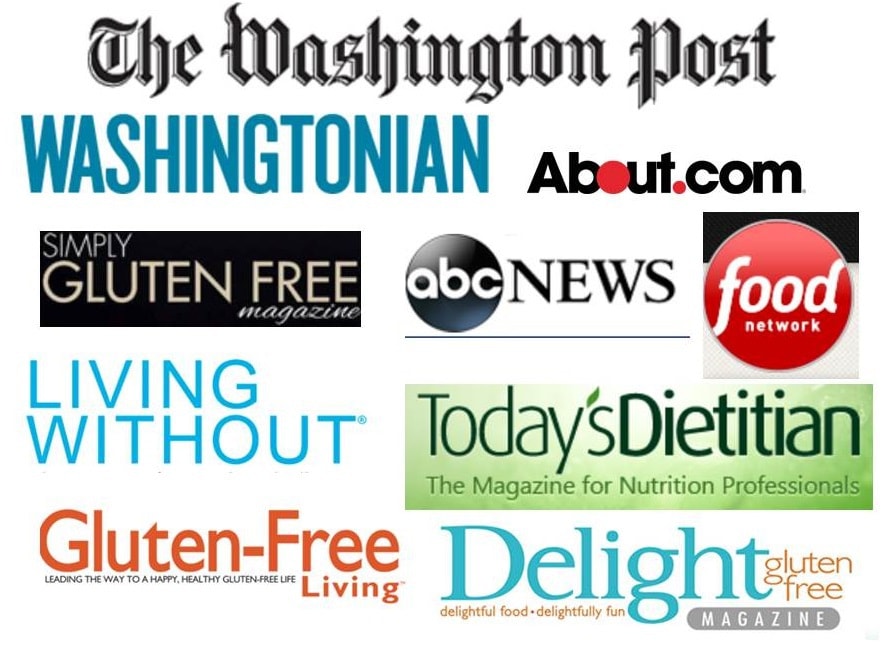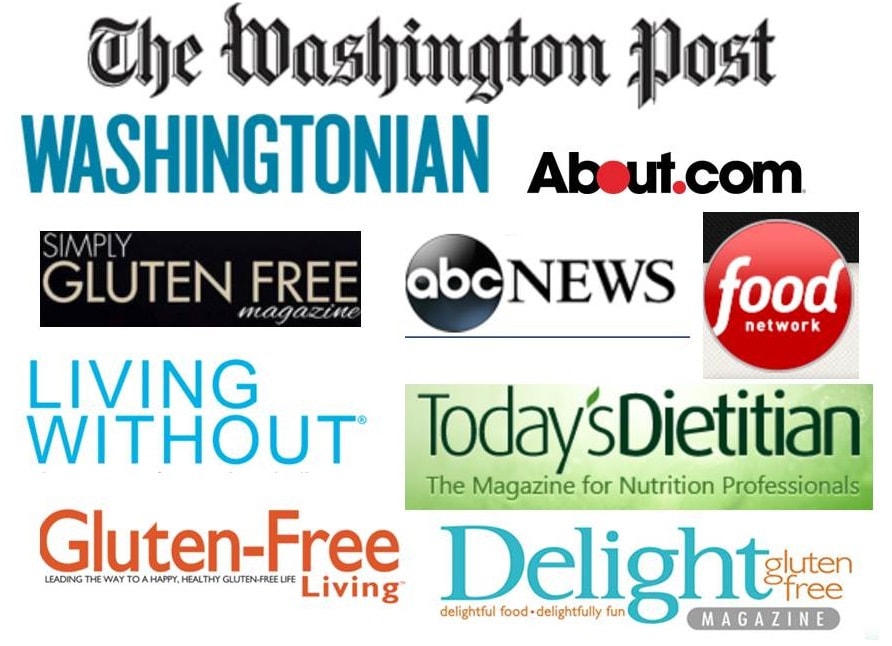 (full list of quotes & links here)
Speaking engagements include: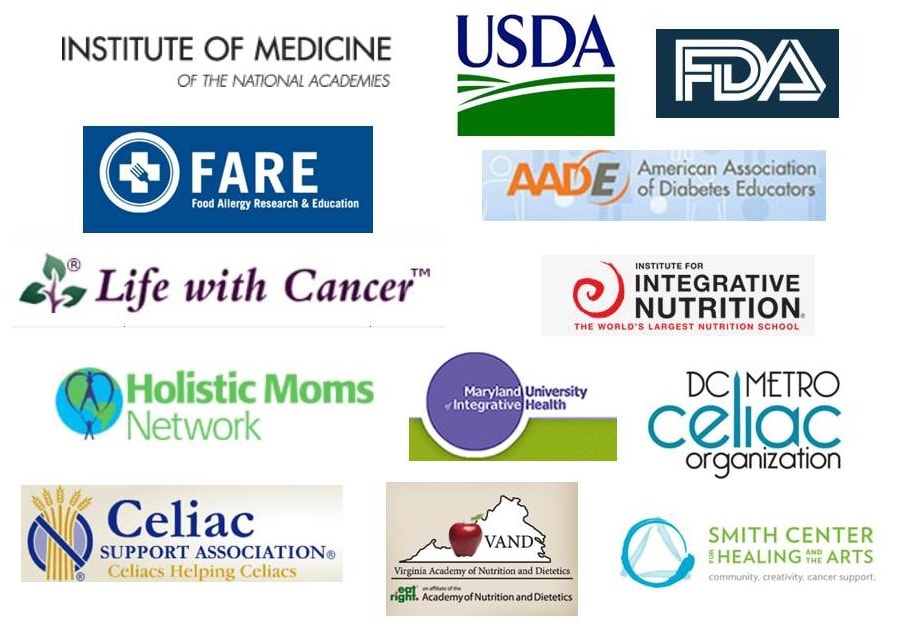 Detailed list of previous classes here.
For media requests, speaker requests or to host a class, please contact Cheryl!
Cheryl in the Media:
Mindful Eating Today's Dietitian March 2013

Eat Your Kale Washington Post September 24th, 2012

Plan to stay well this Winter?  See my recommendations for "Five Immunity Boosting Foods" from the Washingtonian Health Blog December 9th, 2011

Gobble, Gobble!  Here are my thoughts for a Gluten-free Thanksgiving from the Washingtonian Blog

Why choose Farmer's Markets?  See why I'm such a fan with this clip from WUSA9. July 15th, 2011

Gluten-sensitive, mostly vegan?  See my advice to Washingtonian Blog Well+Being's weekly food diarist. June 1st, 2011

Washingtonian Blog Well+Being covers Going Gluten-free March 14th, 2011

Celiac and Thyroid Disease: Two of a Kind My Nov 2010  article was published in Today's Dietitian and was featured as the American College of Gasteroenterology's Top Story.  It's a great overview of the connections between both diseases.


Celiac Disease, gluten intolerance, child feeding and more: listen to me on Celiac Radio!  This August 2010 interview covers a wide range of topics for people on a gluten-free diet.
Highlights of prior speaking engagements include:
Eating Well with Food Allergies

FARE Annual Conference May 18th, 2013
Good Nutrition on the Go: Moms of Multiples

Eating for Survivorship: Life with Cancer in Fairfax, VA (classes 2009-present)

Celiac Disease and Gluten Sensitivity Chesapeake Society of Gastroenterology Nurses Nov 2012.

Celiac Sprue Association Gluten Free Blogging Oct 2012

Gluten-Free 101 for the N VA Occupational Health Nurses Association Jan 11th 2012

Benefits of Farmers Markets WUSA9 July 2011

Celiac Disease Video Project Grant funded by the Celiac Sprue Association McLean, VA, Released July 2011

Gluten Sensitivity  Let's Talk Live DC TV segment April 2011

Gluten-free Goodness: Maximizing Nutrition on a Gluten-Free Diet for the  VA Dietetics Association April 2011

Great Gluten-Free Grains DC Celiacs  March 2011

Good nutrition on gluten-free diet Gluten-free Online Radio: Aug 2010

The Effect of Celiac Disease on Medications and Other Treatments  FDA Hearing June 2010

Harris Whole Health/Kaplan Center   10 classes a year on topics related to a gluten-free diet & Mindful eating    Alexandria/McLean VA

Healthy Gluten-free Eating, Gluten-free Grains Chesapeake Celiac Support Group

Healthy Gluten-free Holiday hints, Gluten-free weight loss  Washington Area Celiac Support Group 3/11, 5/09,11/07

Implications of Weight Gain for Pregnancy Outcomes: Issues and Evidence IOM/National Academies June 2008

Living Well with Cancer Smith Farm for the Healing Arts, Holy Cross Hospital, the Wellness Center, Life with Cancer,
(2005-present, several annually)

Building Breastfeeding Friendly Communities  FNS USDA Annual Conference  Sept 2005

Successful Breastfeeding Efforts—Panel Mid Atlantic Region WIC July 2005
Check out my new LIVE webinar course series on Celiac disease & a gluten-free diet:
On demand classes for CEUs through Dietitian Central:
Celiac Disease: What Every RD Should Know–2nd Edition (2014 version)
Gluten-free and Healthy!
Gluten Sensitivity
A Happy, Healthy Gluten-Free Pregnancy and Baby Feeding
Food and Mood: Examining the relationship between food and depression, ADHD, Autism and general health
Mindful Eating: Latest Research and Practical Steps to Better Health
Mindless Eating: Holiday Edition
CEUs available for RDs/DTRs
To sign up and for more info, see http://dietitiancentral.com/ceu/course_list.cfm