May is Celiac awareness month. It's also Ehlers-Danlos awareness month. And if you're really genetically blessed like me, you may be personally aware of the link between the two. If not, indulge me in a quick discussion of the research, because it's too rarely discussed.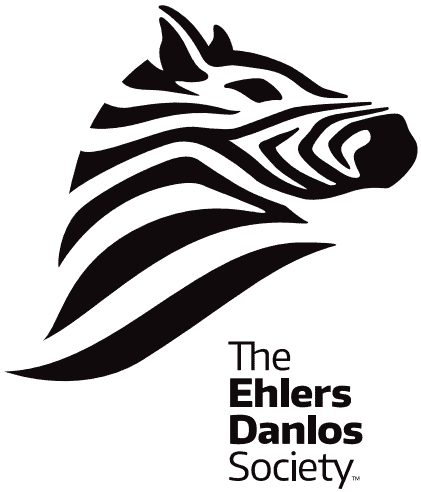 There was a 2011 paper which indicated that Celiac was much more common than expected in people with hypermobile EDS. [1] 19% had positive Celiac serology (bloodwork), and 16% agreed to a biopsy, and those 16% were confirmed to have Celiac disease. Notably, the sample size for this study was small—it was only 31 people—however, 16% is much higher than the expected prevalence of Celiac disease, which is ~1%.
2015 paper also indicated a potential link between Celiac disease and hypermobility, with found that 30% of people with Celiac met the criteria for Joint Hypermobility Syndrome (JHS), which is now known as Hypermobility Spectrum Disorder (HSD). [2]
Most recently, in 2021, a case control report looked at people with all types of EDS, and found that Celiac disease was one of the most common GI conditions associated with EDS, and the association was much stronger than in controls–with a 5.47 odds ratio. The study did not break out EDS subtypes, however. [3]
So, while the percentages and the details may still be a question, clearly there is some link between Celiac disease, EDS and Hypermobility Spectrum Disorders. And it is worth noting that while EDS is quite rare, HSD is common; 2-3% of the population.
Of course, testing is always essential before dietary changes because a proper diagnosis is critical. Other people may simply respond poorly to FODMAP content of wheat, so a much larger portion may feel better gluten free, even though they don't have Celiac.
For more of the research on digestion and hypermobility and EDS, I do have more fun stuff on nutrition for GI issues and all things hypermobility here and for nutrition professionals, consider checking out the Digestive Disease Nutrition series, which includes a lecture from me on how hypermobility affects digestion.
Footnotes
Danese C, Castori M, Celletti C, Amato S, Lo Russo C, Grammatico P, Camerota F. 2011. Screening for celiac disease in the joint hypermobility syndrome/Ehlers–Danlos syndrome hypermobility type. Am J Med Genet Part A 155:2314–2316.
Fikree A, Aktar R, Grahame R, Hakim AJ, Morris JK, Knowles CH, Aziz Q. Functional gastrointestinal disorders are associated with the joint hypermobility syndrome in secondary care: a case-control study. Neurogastroenterol Motil. 2015
Rachel S Brooks, James Grady, Thomas W Lowder, Svetlana Blitshteyn, Prevalence of gastrointestinal, cardiovascular, autonomic and allergic manifestations in hospitalized patients with Ehlers-Danlos syndrome: a case-control study, Rheumatology, 2021.