Digestion—New Celiac Research, FODMAPs & more!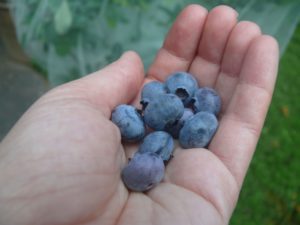 Hope you're having a happy and healthy summer. It's one of my favorites because I love the fresh yummy stuff!  Before we talk about digestion, here are tips on g-free eating at summer events and some easy grab and go options good for travel.
Maybe it's just me, but I find everything related to digestion fascinating! At the end of the day, we aren't what we eat, we're what we absorb. So how well the gut functions is key to every aspect of our health.
Here's a quick snippet of new digestive studies and tips:
If you are on a low FODMAP diet, I try to keep updating my list of FODMAP friendly products.
Also, I had an hour-long radio chat with host Eli Marcus on the Motivation show on a range of topics, including gluten, digestive disorders, supplements, meditation, self compassion and more. Take a listen!
Cheryl Harris, MPH, RD is a Registered Dietitian Nutritionist and Certified Wellcoach in Fairfax VA.  She helps people with a range of dietary issues, including Celiac Disease, GI issues, food allergies, pregnancy, breastfeeding, vegetarian and vegan diets, preventing diseases and "whole foods" eating. Let's get you on your way to achieving your goals and feeling great!  Email or call 571-271-8742.