Wednesday, May 7th, 2014
In some ways, it was a rude awakening, moving from sunny California for grad school to Northern Virginia twelve years ago.  I started gardening when I was at Berkeley, and haven't stopped. I've actually even been playing with starting seeds indoors this year with an Aerogarden, which has been my fun toy at my Fairfax office.
Since we've moved to a more wooded area a few years ago, my garden has largely been a buffet for the deer and groundhogs, but this year it's been quiet so far. Fingers crossed it stays that way!
Fortunately, there are a bunch of Farmers' Markets and locally grown resources to give more options, and the number of markets has only grown for the last decade. We've got a bunch of markets nearby, and they're about to open or just opened.
Why go to a Farmer's Market?
They're terrific for encouraging people to branch out and try new foods. There are generally a lot of samples, and everything looks so good. Works well for kids, too!
Fresh produce and meat. Most fruits and vegetables are picked that day. Seasonal food is generally going to be more nutrient dense.
Support for local farmers.
Few or fewer pesticides on fruits and vegetables. A plum shipped from Chile need a lot of pesticides to keep it lovely even after traveling thousands of miles.
Greater variety. While Whole Foods or Wegmans may have 5 kinds of apples, it's common to have a choice of 10+ varieties and discover new flavors that you enjoy.
Better taste! There's nothing that compares to the taste of a freshly picked tomato, peach, or apple.
The "manufacturer" is usually right in front of you, so if you have questions about how something is made or grown, just ask!
The Washingtonian did a great rundown of VA/DC/MD markets
I did a segment on WUSA 9 on why I love Farmers' Markets, too.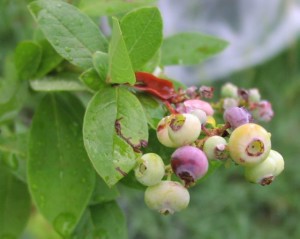 Also, another great option are CSAs (Community Supported Agriculture)
Here are some resources:
Locally grown food resources
Summary of local CSAs for 2014 from the Washington Post
Organic Grocery Delivery Services/Farm Clubs
Relay Foods-a range of farm-fresh foods, including organic fruits and veggies and free-range meat and poultry. Here's a code for $30 off relayfoods.com/friend/x6kym5
Washington's Green Grocer

http://www.washingtonsgreengrocer.com/ 301-333-3697
Delivers organic fruits, veggies and herbs to DC, VA and MD
Farms, CSAs, etc.
www.localharvest.org Community Supported Agriculture (or CSAs) allow people to buy a 'share' in a farm and pick up a bag of fresh fruits, vegetables and other foods weekly.  Pick up points are located throughout D.C. and suburbs.  Foods vary week to week and usually come with recipes.
Missed the window for a CSA?  Don't despair!  There are plenty of resources below!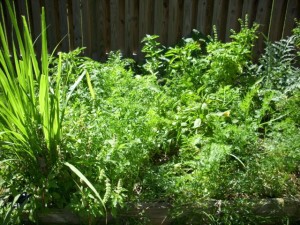 Mount Vernon Farms
http://www.mountvernonfarm.net/
Through buyers clubs or go out to the farm!.  In Sperryville, VA.  Pastured beef, lamb and chicken.
Polyface Farms
Farm in the Shenandoah Valley with pastured meats and eggs that are delivered locally or bought in bulk
South Mountain Veggies
Delivered, locally grown produce from Frederick County, MD
http://www.southmountainveggies.com
Nearby in Centreville. Some fresh fruits and veggies from the farm and nearby farms in the summer and fall, and furry animals!
http://www.coxfarms.com/
Co-ops:
Glut Co-op Bethesda, MD
Tel: 240-247-2667
—————————–
Takoma Park Co-op
Tel: 301-891-2667/ Tel: 240-247-2667
—————————–
Am I missing one of your favorites?  Leave me a comment!
Harris Whole Health offers individual sessions, family sessions and group classes to help people eat healthier and feel better! Whether you are dealing with a specific health concern, or if you just want to feel and look better, Cheryl can help you achieve your goals. For an appointment with Cheryl Harris, Registered Dietitian and Nutritionist, please click here or call 571-271-8742.
Topics:
Newsletters
|

Email This News Item