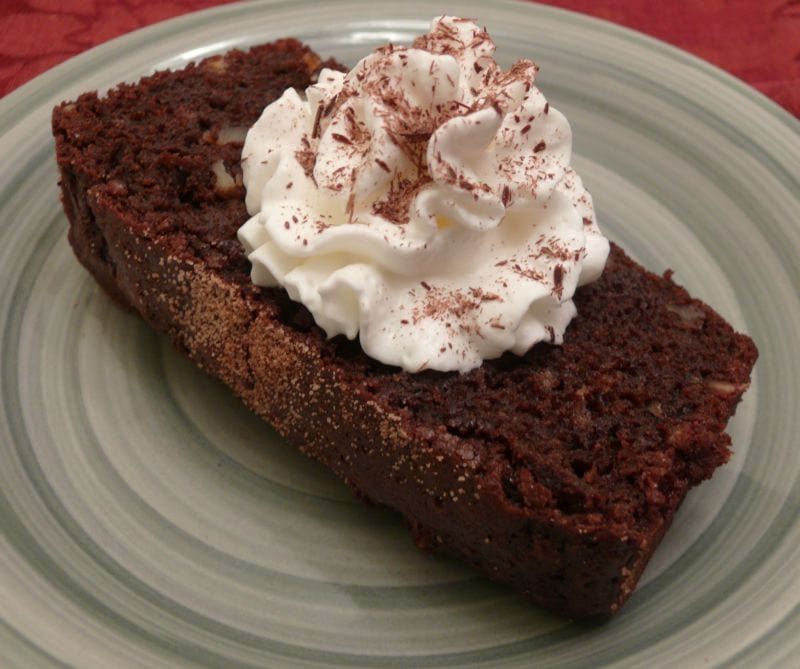 This recipe dates back to the days when I taught cooking classes with children, so it's been around a long time! It was upgraded to be chocolate, then gluten-free. It's a delicious treat for breakfast or dessert, keeps well and is simply delicious. It's also high in fiber and has a good amount of protein, calcium, and iron, especially if you use teff or sorghum flour.
Wet ingredients:
2 medium-sized ripe bananas
1/3 cup olive oil
2 omega-3 eggs
1 cup sugar
2 teaspoons vanilla extract
1/2 cup Greek style yogurt or lactose free, flavored or unflavored
Dry:
2/3 cup sorghum, teff or rice flour
2/3 cup cocoa powder
2/3 cup cornstarch or arrowroot
1/2 tsp salt
½ tsp cinnamon
1 tsp baking soda
1/2 cup chopped walnuts or pecans, optional (omit if on the FODMAP elimination phase)
To flour the pan:
1 Tablespoon sugar
1 teaspoon cocoa powder
½ tsp cinnamon
Preheat oven to 350. Grease a 9 X 5 bread pan, and then dust with the cocoa/sugar mix. Reserve any extra for a topping.
Put the peeled, ripe bananas in a plastic sealable bag, seal it and squish the bananas until mostly smooth (this step is perfect for little helpers!). When done, squeeze the contents into a medium-sized bowl. Add in the rest of the wet ingredients and stir well. Mix dry ingredients together, then combine wet and dry and mix thoroughly. Stir in walnuts.
Add batter to prepared pan and bake about 60 min or until a toothpick comes out clean. Sprinkle with remaining sugar if desired.
Serves 12.
Low FODMAP note—both banana and cocoa have fructans. However, if you stick to one slice, the quantity falls within the allowed amount—but don't have the nuts, too!