The summer really flew by…and I meant to post, but life sometimes slips away.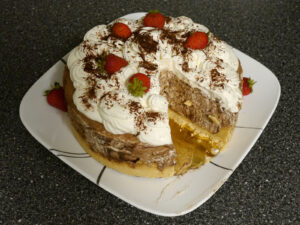 First, cake! Yes, of course it's gluten-free. Recipe here.
I finally was prompted to post because of an issue with GF Harvest Oats, which Gluten-Free Watchdog has kindly alerted the gluten-free population to. So if you don't support Tricia, please consider it. In a nutshell, GF Harvest is under new management, and now has batches testing as contaminated with gluten. If you're using these oats, it's time to reconsider and choose a new source of oats.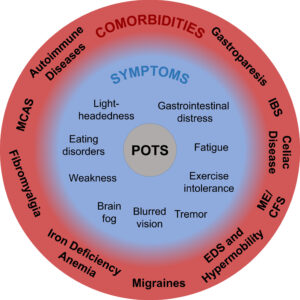 Ever heard of POTS (Postural Orthostatic Tachycardia Syndrome?) Too few people have. It's fairly common, and before COVID, it affected around 1% of the population. I got POTS when I was in grad school, and it's always been on my radar because 4% of people with POTS have Celiac, instead of the usual 1%, and ~95% of people have digestive issues. Since COVID, rates of POTS have increased significantly because it's often post viral. I have a paper on the nutritional management of POTS in the Journal of Academy of Nutrition and Dietetics this month.
A really common question I get from people on a gluten-free diet is, what about kissing people who are eating gluten? It's something many people worry about–39% overall, and 41% in women. And not surprisingly, dating poses all sorts of challenges…
A low FODMAP diet helps with digestive symptoms, but not mucosal healing in patients with IBD (review of current studies)
People with Celiac have ongoing symptoms despite a strict gluten free diet–up to even 20% of patients. Symptoms may be digestive, joint stiffness, fatigue, skin issues, & depression. https://bmjopengastro.bmj.com/content/9/1/e000914
As so many are headed back to school, here are some thoughts on gluten-free breakfasts.
Wishing you a delicious autumn,
Cheryl Harris, MPH, RD is a Registered Dietitian Nutritionist and Certified Wellcoach in Fairfax, VA.  She helps people with a range of dietary issues, including Celiac Disease, digestive issues, preventing diseases and "whole foods" eating. Let's get you on your way to achieving your goals and feeling great!  Email or call 571-271-8742.