August is often a great time for road trips! I've been having conversations with clients about dining out gluten free more than usual lately, so I wanted to share some tips: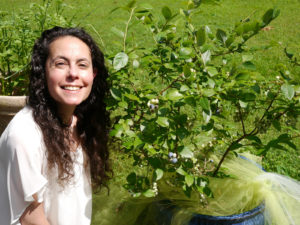 Local NoVA gal Karen runs GlutenfreetravelSite.com, which is a great resource and has an app. Find Me Gluten Free is also a wonderful resource that also has an app for restaurants. Of course, reviews are only a starting point, you need to ask good questions—unless you've gone somewhere that's dedicated gluten-free. Here's a list for places from DC to Maine, and another dedicated GF restaurants in the DMV. Of course, these places can only exist if our community supports them!
My favorite question is, how do you make sure that xyz stays gluten free? If the waitstaff has an answer like, oh, we have a process with separate fryers, separate workstations, or that they grill on foil, or use different utensils or a process of whatever kind, I feel somewhat comfortable. They've thought through the pitfalls and that's a big plus.
If I get a blank stare, that tells me that either I need to educate them and talk through each step carefully, or I may want to reconsider eating at that place. It's just not worth it to get sick.
I also like the dining cards from Triumph dining, which are on Amazon…unfortunately the only have disposable ones now, but they are still helpful tools when out to eat.
What to pack? I have my grab and go list of bars and etc. in addition to naturally GF staples.
Enjoy the rest of your summer!