A fun and healthier Halloween, Fall recipes & News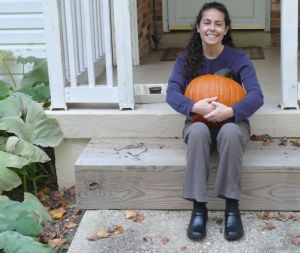 Think outside the candy dish…
About 10 years ago, I made the choice to stop giving out Halloween candy. Candy isn't the only fun kind of treat, and I really didn't need or want to be staring at a bowl of candy the month prior and the month after Halloween. My husband was definitely not happy with my decision, and I was a little nervous, until my first trick-or-treater ran back to his dad and said, "Cool! A slinky!" One year, a group of girls even told my husband that she looked forward to the "rubber ducky house" every year.  Somehow, I resisted the opportunity to say I told you so.
There are plenty of good options for stickers, toys, rubber duckies, mini games or even temporary tattoos for children you know well. Amazon has a ton of fun toy assortments (glow in the dark fangs, anyone?) Oriental Trading Company has a wide selection. Another easily available non-food option is mini cans of Play-Doh, (g-free peeps, remember that Play Doh has gluten, so if you play, wash your hands very, very, very thoroughly!) Some are more expensive than candy, but it depends on how you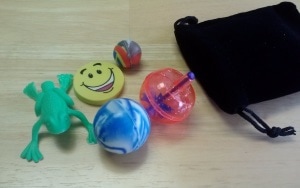 look at it. When you average in the bag of candy you bought on sale in September (and ate), the one in mid-October (trust me, that one will disappear as well) and the one you have to run out at the last minute and buy, it evens out in the end.
One of my clients, Stephanie, got really creative and put together goodie bags of her own (above). She found the DIY approach was cheaper than ones she could buy. I predict they'll be a hit!
Extra bonus–if you decide to go the non-food-treat option, there's a new registry so that children with food restrictions can find safe houses to visit.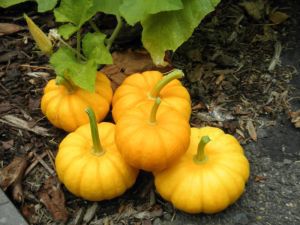 This isn't a rant against candy, because of course I have great memories eating excessive quantities of candy on Halloween as a little kid. I fully trust there will still be more than enough candy to go around. However, I'm a fan of treats when I really want them and will enjoy them, not eating treats because they're sitting right in front of me and then *poof* where'd they go? You can also opt for healthier tre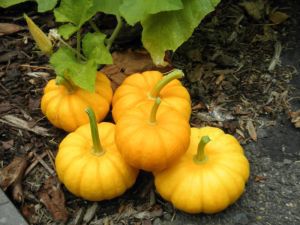 ats, like mini Larabars and mini Kind Bars, all fruit leathers, mini-packs of pistachio nuts, etc.
Fall recipes:
One of the things I love most about autumn is the beauty of the leaves. The food is a close second! Here are some of my favorites:
News
Cheryl Harris, MPH, RD is a Registered Dietitian Nutritionist and Certified Wellcoach in Fairfax & Alexandria, VA.  She helps people with a range of dietary issues , including Celiac Disease, GI issues,  food allergies, pregnancy, breastfeeding, vegetarian and vegan diets, preventing diseases and "whole foods" eating. Let's get you on your way to achieving your goals and feeling great!  Email or call 571-271-8742.