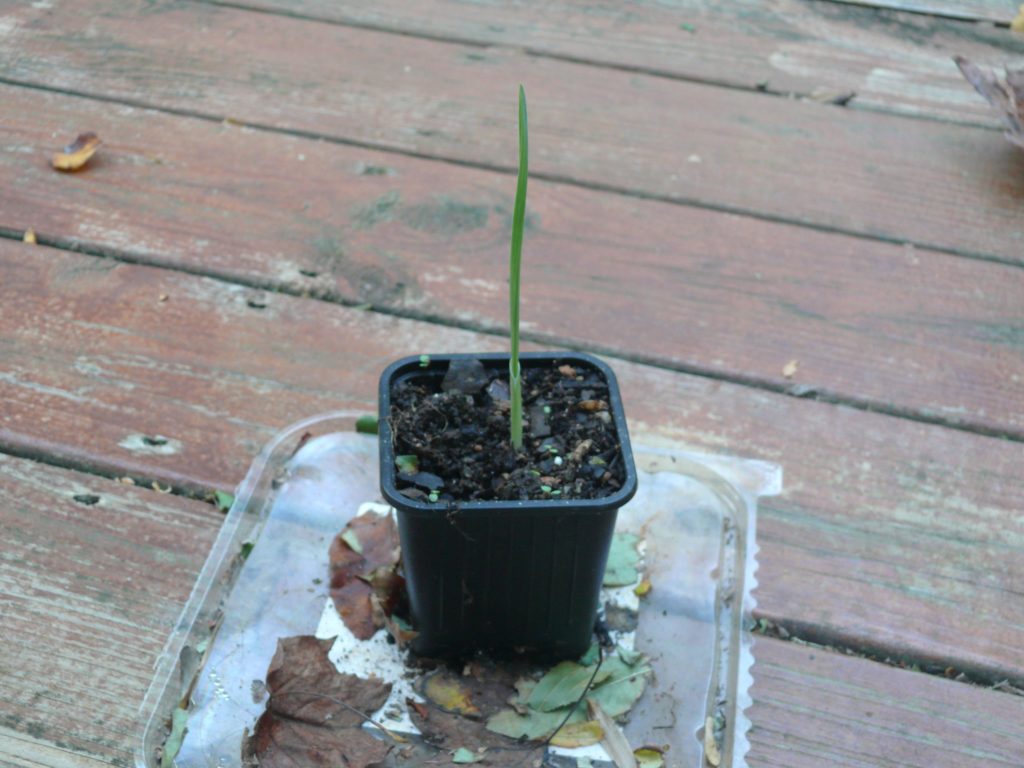 I originally created this post at the start of the pandemic (remember back then?), which was before Monash tested garlic scapes. Good news is that they are low FODMAP at 6 TBSP per meal. They're yellow at 1/2 cup, but, quite frankly, while I love garlic, I can't imagine using that much at once!
Whether you're low FODMAP and avoiding garlic, or looking for a fun DIY experiment to entertain yourself, or looking for something to entertain your kids, hopefully you can get your hands on garlic and some dirt, because that's all you'll need for this little experiment. This is perfect weather for sprouting it outside in Virginia right now.
The good news is that you can sprout garlic pretty quickly and use the shoots the same way you might use scallion tops. It's easy to do now, even if you don't have a lot of space or light.
Love garlic? You're not alone. For many of my clients on a low FODMAP diet, missing garlic is the biggest complaint. Sure, there are scallions and chives, and garlic infused oil, but…there's nothing like the real thing!
I sprouted these in a few weeks in a tiny pot on my shady patio, so if it works there…it's likely to work in any pot during Autumn, Spring or Summer.
Preparing the plant will only take a few minutes.
Take a large clove of garlic with the peel still on it.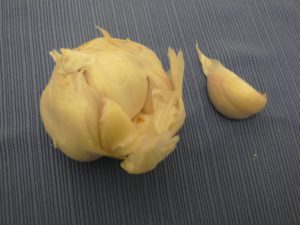 Put it in the soil with the pointy end up, and then cover with just ½ inch of soil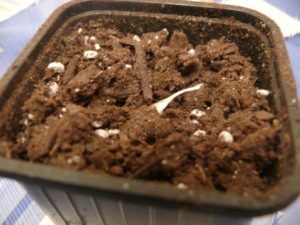 Water…and watch!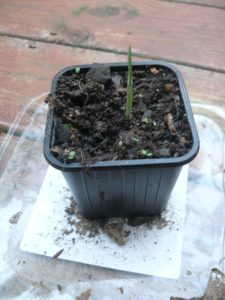 This is at 3 weeks.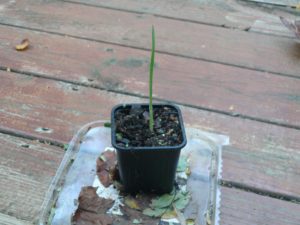 Let me know how it goes for you. And if you actually want to grow garlic bulbs itself and not just the shoots, you want to plant it deeper, generally 1.5 inches.
Harris Whole Health offers individual sessions, currently only virtually! Cheryl works with people to feel and look their best with a range of specialties, including Celiac Disease, IBS, and a range of tummy troubles, promoting great health and "whole foods" eating. Let's get you on your way to achieving your goals. For an appointment with Cheryl Harris, Registered Dietitian and Nutritionist, please click here, email or call 571-271-8742.