Happy Summertime!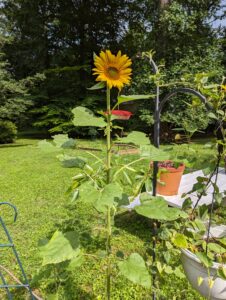 We'll start with the biggest news. As some of you are aware, there's *proposed* legislation to require labeling for gluten in medications. This is not our 1st rodeo…I remember speaking to the FDA about this is 2011…but the ADINA bill now has bipartisan support in the House, which is new. Please reach out to your member of Congress with the script provided by Gluten free Watchdog, or write your own. The amount of support and interest we express *does* matter!
For all the info you need on the bill and how to contact your reps
And yes! there is also a bill to require labeling of gluten in food. This also has bipartisan support, but that doesn't mean it will be passed.  Last year it did not get enough support.
Shifting from work to play, summer is often a time for travel.
I pulled together several of my favorite resources.
Grab and go snacks (updated 2023)
For travel domestically:
Places to eat in Europe
And speaking of travel…two rescues have officially become employees of Harris Whole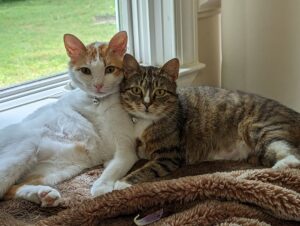 Health, and sometimes they make an appearance for sessions. They're originally from Ukraine–their names are Myshko and Zhanna. They lost their homes in the conflict, so they've come to live with us. When they're awake, they've taken over our house, and are completely running the show. They have strong feelings about omega 3s and occasionally you'll see a tail flying by.
Cheryl Harris, MPH, RD is a Registered Dietitian Nutritionist and Certified Wellcoach working with clients in VA, DC & MD.  She helps people with a range of digestive, including Celiac, IBS, Crohn's, UC, gastroparesis, EDS, POTS & more. Let's get you on your way to achieving your goals and feeling great!  Email or call 571-271-8742.