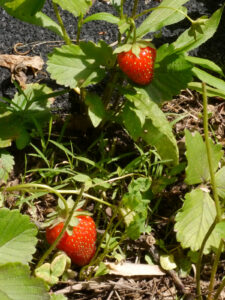 It's still just barely still Celiac awareness month. So…may I recommend (request?) you do something to support the gluten-free community?
The FDA has issued draft guidance indicating that they will only consider labeling for food allergens. This is problematic on oh so many fronts. Obviously, foods foods can cause health problems via means other than allergy, and that's well-documented. And, as many of you know, the FDA does a pretty poor job enforcing the (voluntary) labeling for gluten as is, so closing the door to changes preemptively is…well…a huge step backward for the gluten-free community at large.
This is where you all come in. Please submit your comments to the FDA. Tricia Thompson has sample comments or you can do what I did and start with her comments and add your own flavor with your own story and concerns. But PLEASE add your voice.  
Quick takes:
Cheryl Harris, MPH, RD is a Registered Dietitian Nutritionist and Certified Wellcoach in Fairfax, VA.  She helps people with a range of dietary issues, including Celiac Disease, digestive issues, preventing diseases and "whole foods" eating. Let's get you on your way to achieving your goals and feeling great!  Email or call 571-271-8742.