Things I love…and things I don't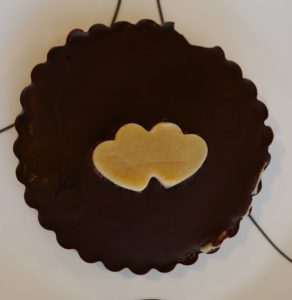 Hope you're having a cozy Wintertime.
Here are a few interesting studies, and a quick and yummy gluten-free AND low FODMAP dessert you can make in 5 minutes. Yep, 5 minutes!!! It's a chocolate almond cup for two. And then what I don't love, and how you can make your voice heard.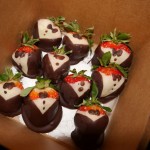 And if quick, easy and delicious isn't your thing, here are other Valentine's day recipes I love to make.
Fun—SELF magazine shared my favorite book on relationship with food. Any guesses? It's a great list they've put together.
Research:
Where in the world is the most Celiac? Here's the most current research. What's new/interesting? Celiac is more common in women than men. Interestingly, this study showed it was least common in South America, followed by Africa, North America, Asia, Europe and Oceania (includes Australia). This indicates that Celiac seems to be more common in Asia than in years past.
Trace amounts of gluten are common, even among people who believe they are strictly gluten-free. This is a small study…but caught my eye, especially as there's been a push for ways for people to be less vigilant. Unfortunately, that doesn't seem to be the case.
Menal health is an issue "without a doubt" for people with IBD. It's hard, physically and emotionally! This matches what I see.
And now for what I DON'T like
General Mills is considering a new "Gluten Friendly" claim:*Gluten friendly in this context means items manufactured without gluten-containing ingredients. General Mills does not claim these items meet FDA requirements for "gluten-free" because of the possibility for cross-contamination with gluten, including due to shared cooking and prep areas in kitchens.
My take: OMG no. Gluten and I are not friends. The FDA defined gluten-free for a reason. The GF is recognizable and understood to mean gluten-free. They are being deliberately misleading.
Worse, these products are designed for food service—think hospitals, long-term care facilities, etc. These are often captive audiences, who believe they are getting gluten-free foods. As mentioned in the research above, many people are getting more gluten than they can safely tolerate already.
I know you've heard this rant from me before, but it's upsetting. While I have no problem with people eating gluten-free because they just feel better, I worry about people who need to be strictly gluten-free for medical reasons. The underlying problem here is that even if you choose not to eat General Mills foods, if a big company decides to do this, and gets away with it, it will pave the way for others to do the same.
Fortunately, Gluten-free Watchdog is collecting comments, because this line is still in the "proposed" phase. Please send your comments along. This is when you want to make your voice heard.
Cheryl Harris, MPH, RD is a Registered Dietitian Nutritionist and Certified Wellcoach in Fairfax, VA.  She helps people with a range of dietary issues, including Celiac Disease, digestive issues, preventing diseases and "whole foods" eating. Let's get you on your way to achieving your goals and feeling great!  Email or call 571-271-8742.