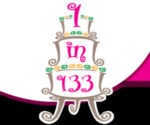 As some of you remember really well, it was a huge undertaking to get gluten-free labeling regulations passed by the FDA. Although they were due out in 2008, they didn't see the light of day until public pressure and a big cake happened in 2014.
There are more than a few problems with the regulations, but a big one is that they're simply not adequately enforced. So, Tricia Thompson of Gluten-free Watchdog and local g-free superstar, Kaki Schmidt put together a formal petition to the FDA to have the existing rules enforced.
WRITE TO THE FDA AND LET THEM KNOW THIS IS AN ISSUE YOU CARE ABOUT! The bigger the response, the more likely that the gluten-free community will get the changes we're asking for.
The link to comment is here. Although the comment period is open until 2018, the sooner people write in, the better the chance of a result.
Please keep your comments focused on the request of the petition, which is facial misbranding of gluten-free products. Facial misbranding is when an item is marked gluten-free, but contains an ingredient not permitted under FDA's gluten-free ruling, such as barley malt or barley malt extract, or wheat that isn't specifically marked as specially treated wheat starch, etc.
Our request is that the FDA provide a mechanism for easy, online reporting of these problems, and warning letters to the manufacturer within 30 days.
Please don't comment more broadly on larger issues that affect the gluten-free community, like labeling of oats, restaurants, etc. because those aren't the subject of the petition, and ideally we tackle one problem at a time.
Quick takes: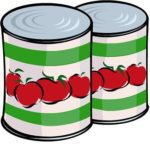 Harris Whole Health offers individual sessions and group classes to help people eat healthier and feel better! Cheryl works with people to feel and look their best with a range of specialties, including Celiac Disease, food allergies, pregnancy, breastfeeding, vegetarian and vegan diets, promoting great health and "whole foods" eating. Let's get you on your way to achieving your goals. For an appointment with Cheryl Harris, Registered Dietitian and Nutritionist, please click here, email or call 571-271-8742.