Fish update: The Environmental Working Group (the fine folks that put together the Dirty Dozen list) have new fish recommendations as of Jan 2014. I have a summary and my thoughts here. While the omega 3s from fish are important for everyone in terms of heart health, triglycerides, etc., they're particularly useful for the gluten-free community, since they reduce inflammation. Autoimmune diseases are inflammatory, and there's specific research on omega 3s on conditions that are linked to Celiac and gluten sensitivity, such as Rheumatoid Arthritis, Sjogren's, bipolar disorder, Schizophrenia, MS, IBD (Ulcerative Colitis and Crohn's), and many others.
Recipes: Looking for something fun and delicious to make someone you love (possibly yourself, of course!)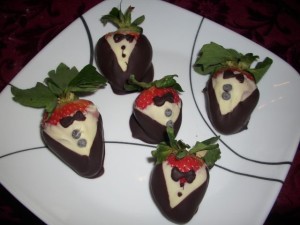 Tuxedoed Strawberries Fruit in tasty formal ware. What's not to love?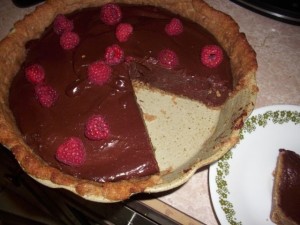 Chocolate Raspberry Pie Yes, there's a secret ingredient, but don't let that scare you. Bloggers at the Washingtonian tried it and gave it a thumbs up!
Hubby's favorites:
Chocolate Covered Candied Orange Peels A favorite of many of my husbands, and many of our friends.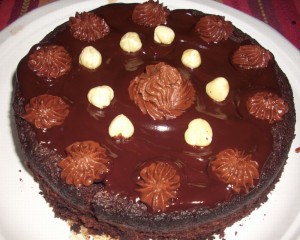 E's Cake (aka chocolate hazelnut torte) I was so lucky that one of my favorite torte recipes just happened to be gluten-free.
Harris Whole Health offers individual sessions, family sessions and group classes to help people eat healthier and feel better! Cheryl works with people to feel and look their best with a range of specialties, including Celiac Disease, food allergies, pregnancy, breastfeeding, vegetarian and vegan diets, preventing diseases and "whole foods" eating. Let's get you on your way to achieving your goals. For an appointment with Cheryl Harris, Registered Dietitian and Nutritionist, please click here, email or call 571-271-8742.
To subscribe or unsubscribe, see www.harriswholehealth.com